Login
Who's Online
We have 190 guests and no members online
Home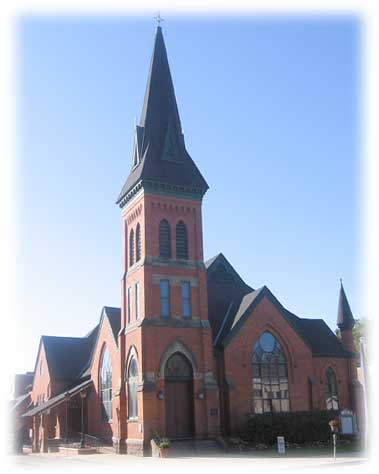 "Empowered by the Holy Spirit, the mission of the First Presbyterian Church of North East, Pennsylvania, is to know, love and follow Jesus Christ through prayer, study, worship, fellowship, and service."
Welcome!
We're glad that you've found our website. First Presbyterian Church of North East, Pennsylvania is the oldest church in Erie County. We have been faithfully serving our Lord and Savior Jesus Christ since 1801. As you will see from examining this site we are an active congregation that worships, studies, and serves together. We are committed to caring and praying for one another, our community, and our world.
Our mission is Christ's great commission to the whole church: to "Go…and make disciples of all nations, baptizing them in the name of the Father, and of the Son, and of the Holy Spirit, and teaching them to obey everything that I have commanded you."
If you would like further information about our church or about the North East Preschool, do not hesitate to send us an email or give us a call.
May God bless you!
Pastor Gregg D. Townsend